PHOTOS: Kwarleyz Residence Hosts Jack Ma, Alibaba Executive Team, Other Celebs.
Accra's premiere 5 star apart-hotel Kwarleyz Residence was home to Chinese billionaire Mr. Jack Ma and the entire Alibaba executive team on their recent visit to Ghana. Captured in the photograph the Chinese Tycoon was greeted by the Owner and CEO of Kwarleyz residence Nana Kwame Bediako. The two businessmen took a moment to exchange pleasantries and a warm welcome from the entire Kwarleyz management and team.
The residence also hosted other well-known faces including blockbuster movie star Jet Li and international super model Naomi Campbell who has made Kwarleyz her home away from home when visiting Ghana.
It is no surprise that Kwarleyz Residence, has become Ghana's premium preferred hotel residence for celebrities and VIP's when visiting Ghana. It's stunning architecture, serenity, location, excellent service delivery, comfort and security is redefining Ghana's hospitality space and creating a new buzz in the vibrant city of Accra.
Kwarleyz residence is one of four five star hotels and full serviced aparthotel properties held under the local operator, Belfast management group and includes, Number One Oxford Street, Osu, The Vyn Yard, Cantonments and Belgravia, Airport Residential area.
(Source: ameyawdebrah.com)
Access Bank Wins Big At 2019 SERAS Awards. – (PHOTOS)
TruCSR, the company behind Nigeria's foremost awards for Corporate Social Responsibility and Sustainability, the SERAS Awards, announced during the 13th edition of the popular Awards that it would be partnering the international business magazine, Forbes, to release Nigeria's first CSR and sustainability ranking. The publication will be titled "Top 50 Organisations Making a Difference in Nigeria".
The affiliation with Forbes would attract international attention to companies in Nigeria that are investing in highly impactful CSR and sustainability programmes. The 13th edition of the SERAS Awards was themed "Driving Sustainability Through Inclusive Growth: Strategic Partnership as Key to Unlocking Opportunities", a reflection of the crucial role CSR has to play in achieving inclusive economic growth.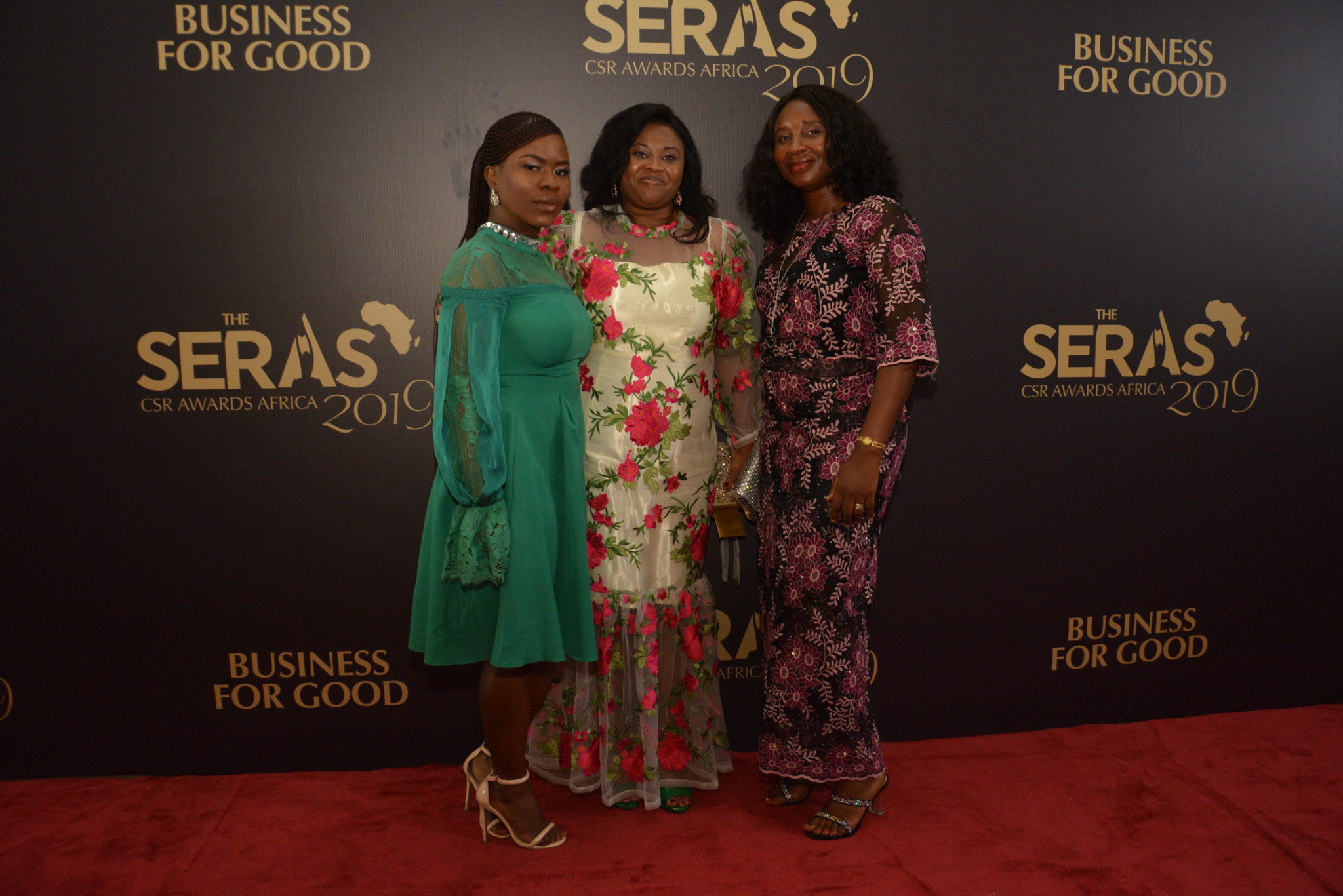 Over the last 13 years, the SERAS has attracted over 900 entries from almost 300 of Nigeria's leading corporations and multinationals. About 250 awards have been handed out following a rigorous process that involved detailed analyses of over 5,000 sustainability projects in Nigeria and other African countries. The winning projects have been documented as best-in-class CSR projects in Africa, models for companies seeking to make social and economic impact in Africa to follow. According to Ken Egbas, Founder of the SERAS Awards, the 2019 edition has had the highest number of first-time participants, 29. Over 15,000 CEOs and top public officials have attended the awards ceremony.
The biggest winner at SERAS 2019 was Access Bank which clinched four awards (Best company in sustainability reporting, Best company in partnership for development, Best corporate communications team award and Best company in climate action), closely followed by Dangote Rice which won two awards (Best company in eradication of hunger and food security and Social enterprise award). Olumide Orojimi (NSE) emerged as the winner of the CSR/Sustainability practitioner of the year, while Omobolanle Victor Laniyan (Access bank) and Victoria Ndee Uwadoka (Nestle), were announced as the first runner-up and second runner-up respectively.
Categories/Winners
Best Company in poverty eradication: Nigeria LNG Limited
Best company in eradication of hunger and food security: Dangote Rice
Best company in promotion of good health and well-being: Zenith Bank
Best company in education: Nigerian bottling company
Best company in provision of water and sanitation: Nestle
Best company in provision of clean and affordable energy: International Breweries plc
Best company in infrastructure development: Chevron
Best company in partnership for development: Access bank
Best company in environmental excellence: Union bank
Best workplace practices: HIS
Best company in stakeholder engagement: Coca-Cola
Best company in supply–chain engagement: Dangote Cement
Social enterprise award: Dangote rice
Best company in promotion of gender equality and women empowerment: Unilever
Best company in climate action: Access bank
Non-for-profit of the year: ACT
Best corporate communications team award: Access bank
Best company in sustainability reporting: Access bank
Best company in CSR reporting: Media (Television, Print, Radio, Online): Channels TV
The Seras' innovation prize: Union Bank
CSR/Sustainability practitioner of the year: winner; Olumide Orojimi (NSE), First runner-up; Omobolanle Victor Laniyan (Access bank), Second runner-up; Victoria Ndee Uwadoka (Nestle),
Best new entry: Flour Mills
Best use of storytelling to drive sustainability: Airtel