Noise-canceling Apple AirPods Spotted In iOS 13 Beta.
Apple's next version of AirPods are expected to have noise-cancellation capabilities, and the new iOS 13.2 beta offers an early preview of what they'll look like. As discovered by 9to5Mac, the beta build contains a glyph image of the upcoming AirPods. It's just a 2D gray-and-white icon, but even that is enough to show that design changes are on the way.
The noise-canceling AirPods seem to have traditional ear tips that extend out from the white stems for a better fit in your ears. That's a change from the first two models, which rest in your ears and allow in a lot of ambient noise.
If Apple wants to offer noise cancellation, it'll have to move closer to a design that creates a seal with your ear and reduces the loudness of sounds around you. More and more companies are building noise cancellation and reduction into their wireless earbuds to set them apart from the first couple waves of this product category. Sony's 1000XM3 earbuds have NC built in, and Amazon borrowed Bose technology to integrate noise reduction into the upcoming Echo Buds. Huawei says its latest FreeBuds manage to achieve noise cancellation with an open-fit design.
9to5Mac reports that iOS 13.2 contains references to a "focus mode," which can be toggled on or off. This might be the name that Apple gives its noise-cancellation feature.
Bloomberg reporter Mark Gurman pointed out on Twitter that the glyph resembles a supposed AirPods leak from a few months ago. The hardware indeed seems to line up (with a hole where the eartips would go), but who knows.
Apple could unveil the next-generation AirPods at an event later this month, where the company could also introduce a new 16-inch MacBook, new iPad Pros, and a Tile-like personal item tracker.
RUMOURS: Apple AR Glasses Are Set for A 'Revolutionary' 2020 Launch.
Apple's augmented reality headset will enter mass production as soon as the fourth quarter of this year in time for an early 2020 launch, according to a new report out today from Apple analyst Ming-Chi Kuo and seen by MacRumors.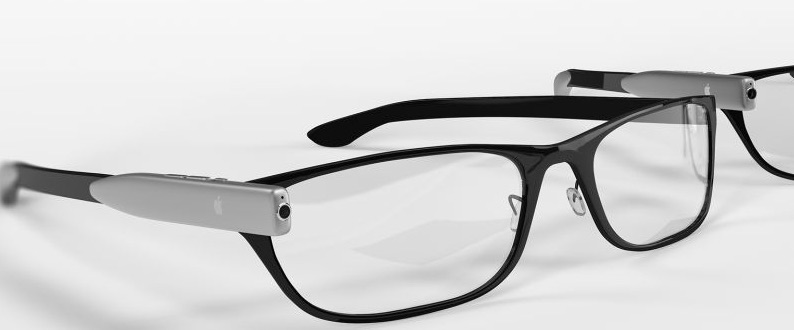 An Apple Glasses mockup
In his latest research note with TF International Securities, the analyst says Apple will cooperate with third-party brands to launch its first head-mounted AR product in 2020, with Changying Precision tipped to be the main chassis supplier.
A Kuo report in March claimed Apple would launch an AR product in 2020 that could be ready by the middle of next year. However, Kuo has brought forward his predicted time of release and the analyst now believes the launch window for the product will fall in the second quarter of 2020.
Back in July, a DigiTimes report claimed Apple had suspended its AR headset project, but just last month, code found in Xcode 11 and iOS 13 confirmed that Apple is still working on an augmented reality headset of some kind.
Within the internal Find My app bundle that MacRumors exclusively shared, there is also an icon depicting what appears to be an AR or VR headset that looks similar to the Google Cardboard.
Kuo understands that Apple's AR glasses will be marketed as an iPhone accessory and primarily take a display role while wirelessly offloading computing, networking, and positioning to the iPhone.
Designing the AR glasses to work as an iPhone accessory is also expected to allow Apple to keep the glasses slim and lightweight, rather than trying to pack in all the processing hardware into the one device.
As early as November 2017, Bloomberg reported that Apple was developing an AR headset. Apple originally aimed to have it ready by 2019, but the company was relaxed about not shipping a product until 2020. The report said the headset would run on a new custom operating system, based on iOS, and dubbed "rOS" for "reality operating system."
In addition, today's report underlines Kuo's previous prediction that the most important change to the Apple chassis industry chain in 2020 will be the upgrade of the 5G iPhone's metal mid-frame/chassis.
For Apple's 2020 iPhones, Kuo believes the company will adopt a new metal frame structure reminiscent of the iPhone 4, which will significantly increase the unit cost due to the increase in processing procedures and the integration of composite materials.
Today's report from the respected Apple analyst also covered Apple's iPad Pro and MacBook plans for 2020, which we've covered in a separate article.