Hugh Masekela's Long Lost 1980 Concert On Lesotho Frontlines Reissued For The First Time.
It was in 1960, after the Sharpeville massacre, that the South African jazzman was exiled to England for his studies. He flew to the US sometime later and reconnected with his long time friend Miriam Makeba (they had met during the musical King Kong in South Africa). Soon after they'd be married. Influenced by Thelonious Monk, John Coltrane, Dizzy Gillespie or Harry Belafonte, Masekela released his first album, Trumpet Africaine, in 1962.
Brother "Hugh" rubbed shoulders with the Black Panthers and kept an eye on what was happening in Africa, where wars of liberation were still raging. He eventually went there with his producer Stuart Levine, with whom he organised the musical festival Zaire 74 preceding the epic fight "The Rumble in the Jungle" between Ali-Foreman in Kinshasa. But in his home country, the situation was worsening.
In 1976, the South African regime decided to make Afrikaans the official language of the country. Riots took place in Soweto, the black township of Johannesburg. The locals are suppressed with bloodshed. Masekela and Makeba, although divorced, had maintained a good relationship. He composes the piece "Soweto Blues" for her to play as a tribute to riots' martyrs.
Banned from his country due to his activism, it's with a Ghanaian passport that he goes—via South Africa—to Lesotho, a small landlocked kingdom that gained independence and escaped the Pretoria regime. At the border of South Africa, the concert draws a crowd of over 75,000 people to denounce the apartheid regime. "The concert tore a gaping hole in the insulation the apartheid overlords had tried to build," wrote Masekela.
https://matsulimusic.bandcamp.com/album/live-in-lesotho?from=embed
In 1983, he set up a mobile studio in Botswana, close to the northern border of South Africa. He reconnected with mbaqanga, the musical genre that was going mainstream in his native country.
Still an activist, he released "Bring 'Him Back Home" in 1987, a song that would become the anthem for all those who fought for the release of Mandela and participated in the concerts of the Graceland tour with Paul Simon, Myriam Makeba, or Ladysmith Black Mambazo.
He would return to Canada in 1990, continuing his career for a country from which he has been exiled for thirty years. In the light of this story, we better understand the significance of this Live in Lesotho album, in the history of the artist and in the liberation of South Africa, where music has always played a major role in life and culture.
Live in Lesotho includes previously unreleased photos and liner notes by Atiyyah Khan. Head here for more info in advance of its 2nd of December release.
Cassper Nyovest, AKA, 24 Other Pioneers Inducted Into The South African Hip Hop Museum's Wall of Fame. – (PHOTOS)
On Thursday night, the South African hip-hop community gathered for a night of celebrating the culture and artform's pioneers and icons. The Hennessy Wall of Fame is the first phase of the South African Hip Hop Museum, which is still under construction.
The Wall of Fame consists of 26 names who have been instrumental in the growth of hip-hop in South Africa, from the likes of Prophets of da City, Godessa and Lance Sterh to younger artists like Cassper Nyovest, Da L.E.S and AKA.
Osmic Menoe, the founder of Ritual Media Group, the company behind the museum, the festival Back To The City and the South African Hip Hop Awards, shared that he felt hip-hop was running the risk of its story not being preserved and told by itself.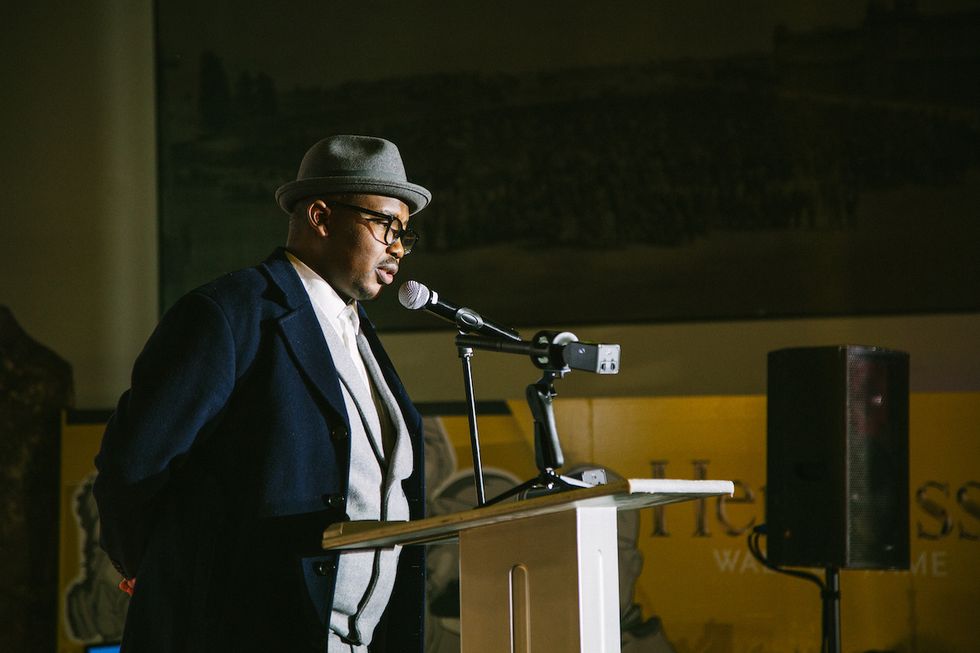 "It just scared me when meeting the younger generation and when you reference a POC, they were confused," he said in his opening speech during the event at Museum Africa in Newtown, Joburg. "When you tell them that we used to go a place in town called Le Club that opens at 12 when the sun's out and then Le Club closes at six in the afternoon, it sounded very weird because Taboo opens at six and closes the next day at six."
He added:
"So, to me, it made the most sense to say, why don't we preserve the same one's having a good one because it's changed a lot in our lives. It's changed my life. I know it's changed Bionic's life. I know it's changed Kenzhero's life. I can tell you for a fact it changed Vouks' life, [he] even has his own watch nowadays. When you look at people such as, like I say, Cassper, who's extending culture from where people like POC took it in the world tour."
Khomotso Ledwaba, brand manager of Hennessy SA, said during the event:
"Our brand has become synonymous with hip hop culture around the world. Ever since first being uttered on a verse, Hennessy has featured in some 2500 songs and has made an indelible mark on the genre. To date, it's the most mentioned spirit not just in hip hop but in the broader music industry. From collaborations with Rakim, Nas, KAWs, Vhils and Shepard Fairey, to campaigns like the ever-popular Hennessy Artistry, we're deeply committed to hip hop culture. Our Wall of Fame is another way to champion the creatives making waves in the industry."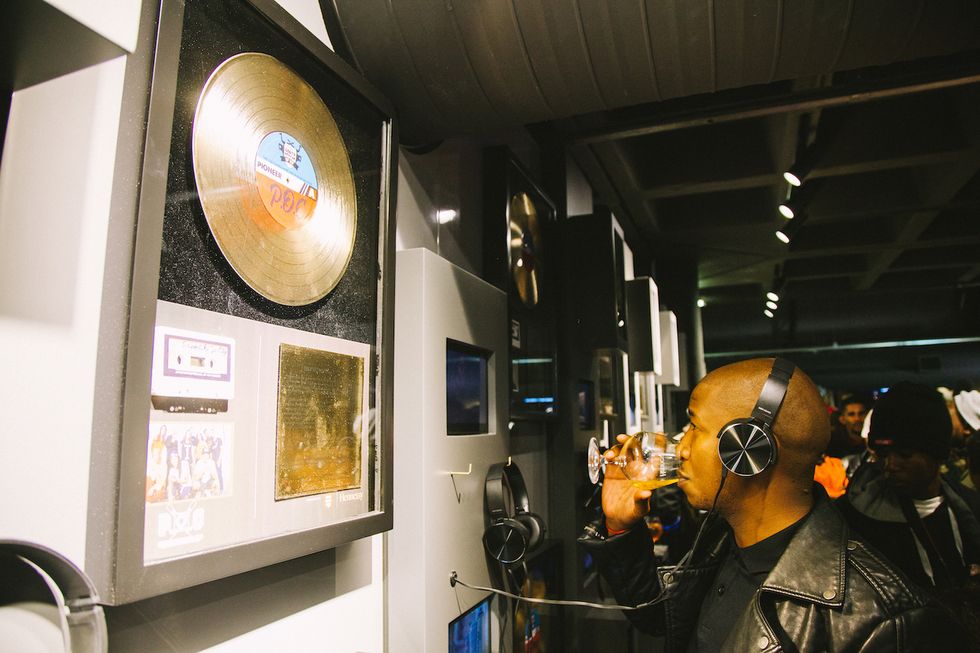 The Wall of Fame consists of multimedia information about each inductee. Photo by Sabelo Mkhabela.
The Wall of Fame will be updated every year, with new names being added. This year's inductees shared heartfelt speeches, with some sharing parts of their backstories in hip-hop. The producer, Thaso told the audience being inducted was "the biggest award of my whole career."
Below are the names of this year's inductees:
1. HHP (Rapper)
2. Pro Kid (Rapper)
3. P.O.C (hip-hop group)
4. Amu (Rapper and producer)
5. Ready D (DJ)
6. Skwatta Kamp (Rap group)
7. Gogga (Graffiti writer)
8. Falco (Graffiti writer)
9. Bionic (DJ and promoter)
10. Battlekat (Producer)
11. Cassper Nyovest (Rapper and promoter)
12. Godessa (Rappers)
13. Tumi (Rapper and record label owner)
14. Watkin Jones (Rapper)
15. Lee Kasumba (Radio hot)
16. Hymphatic Thabs (Rapper)
17. Osmic Menoe (Promoter)
18. Kenzhero (Promoter and DJ)
19. Lance Stehr (Record label owner)
20. AKA (Rapper)
21. Slikour (Rapper)
22.Da Les (Rapper)
23.Proverb (Rapper)
24.Thasso (Producer)
25.Emile YX? (Pioneer)
26.Kwesta (Rapper)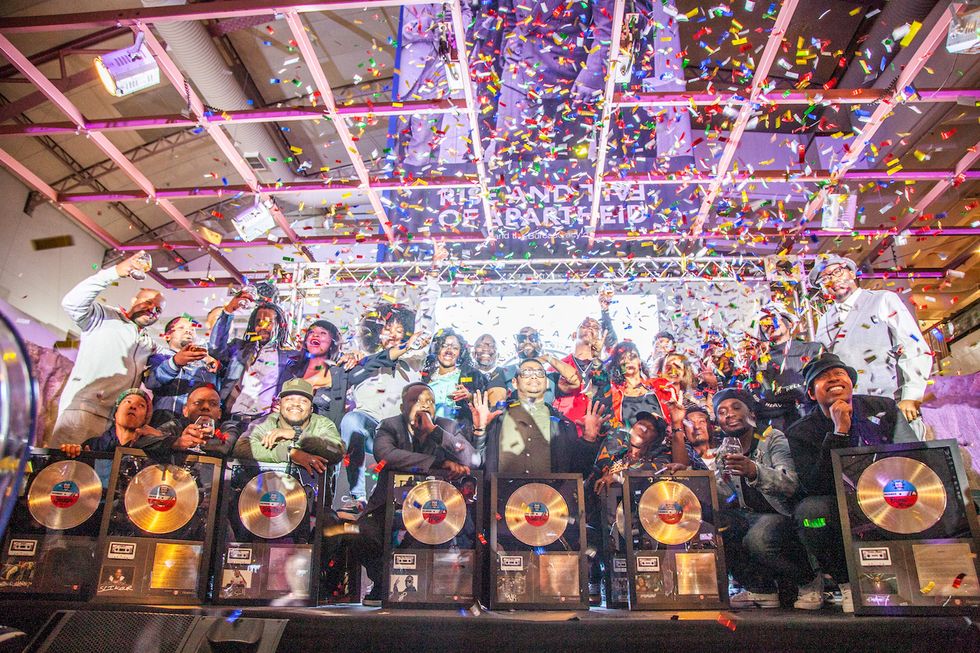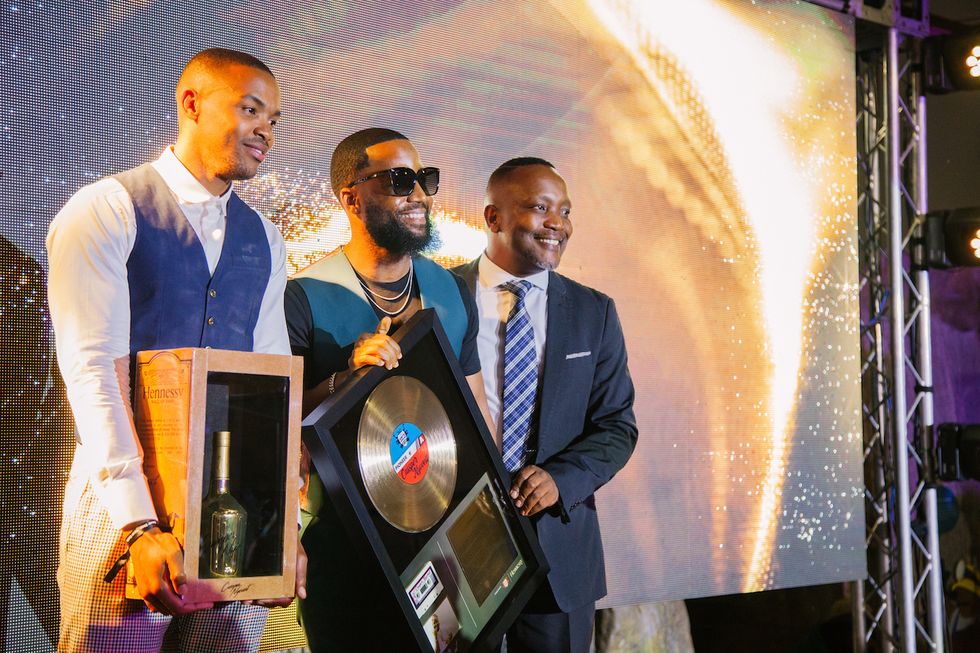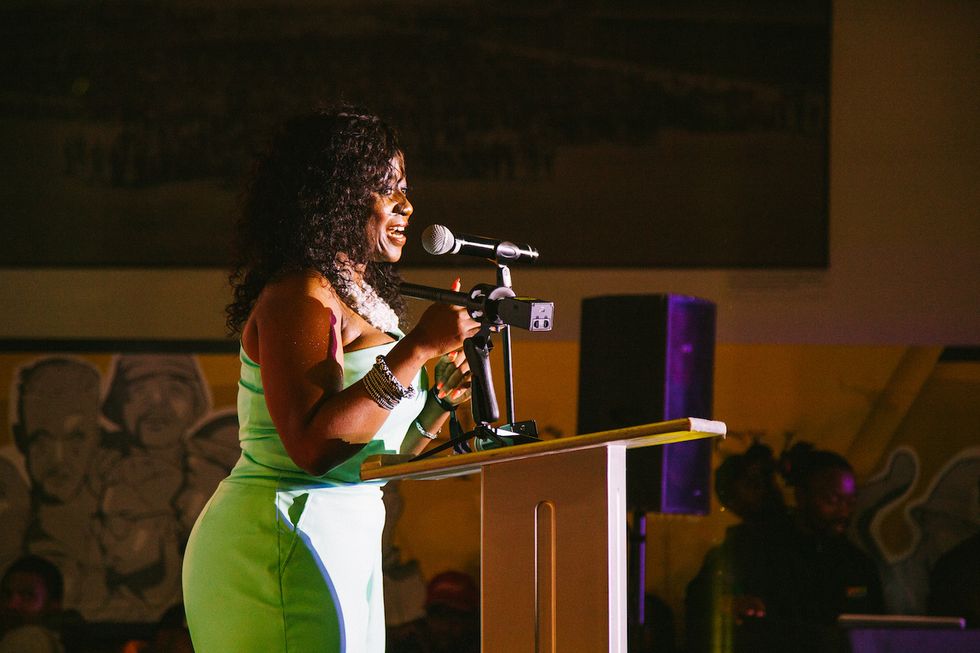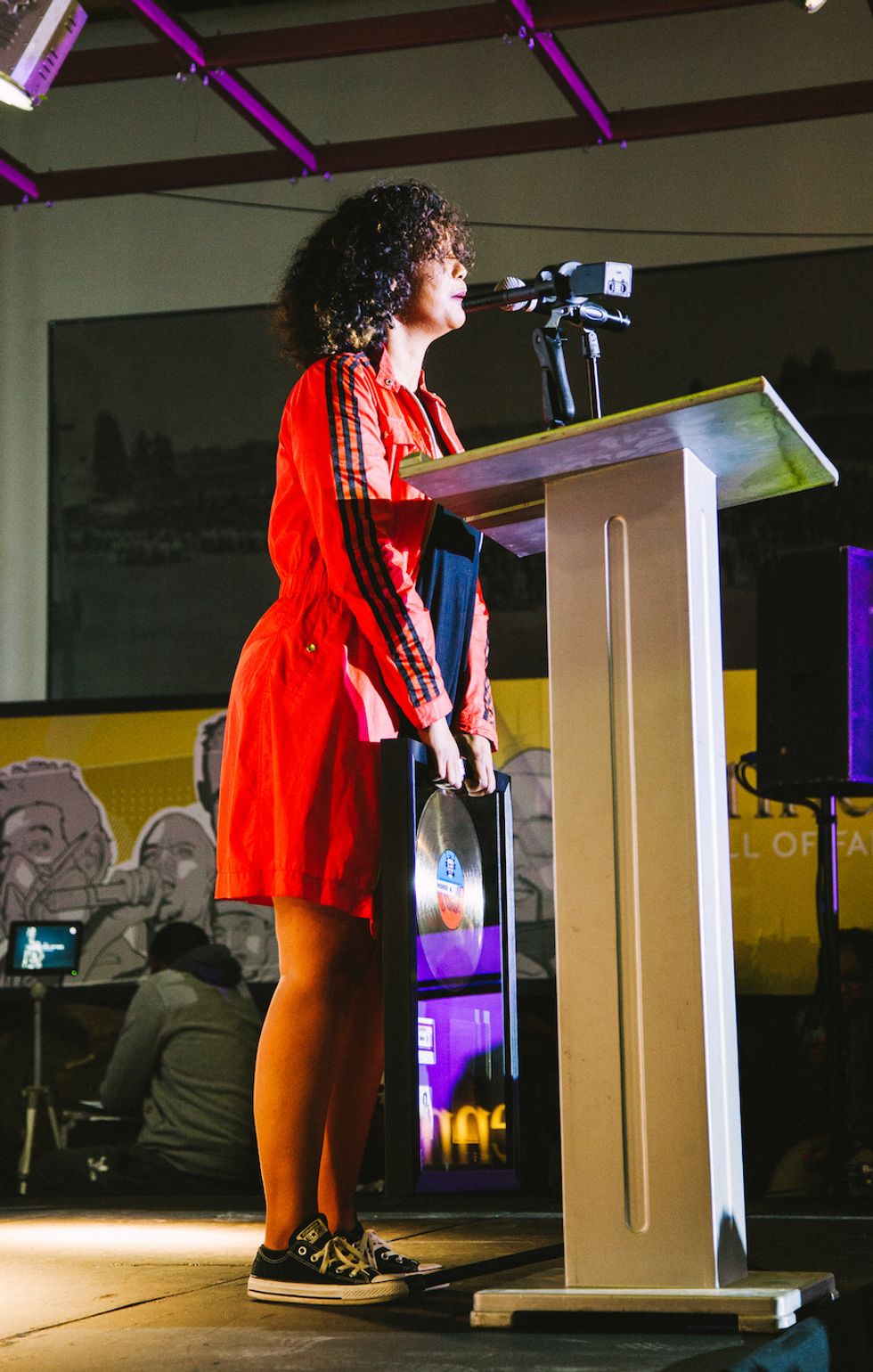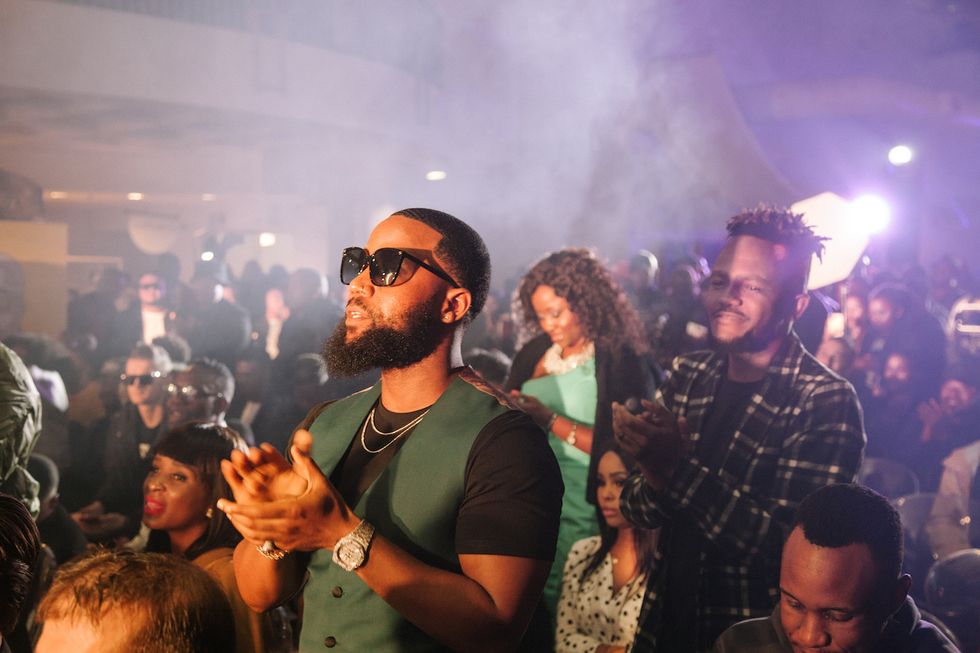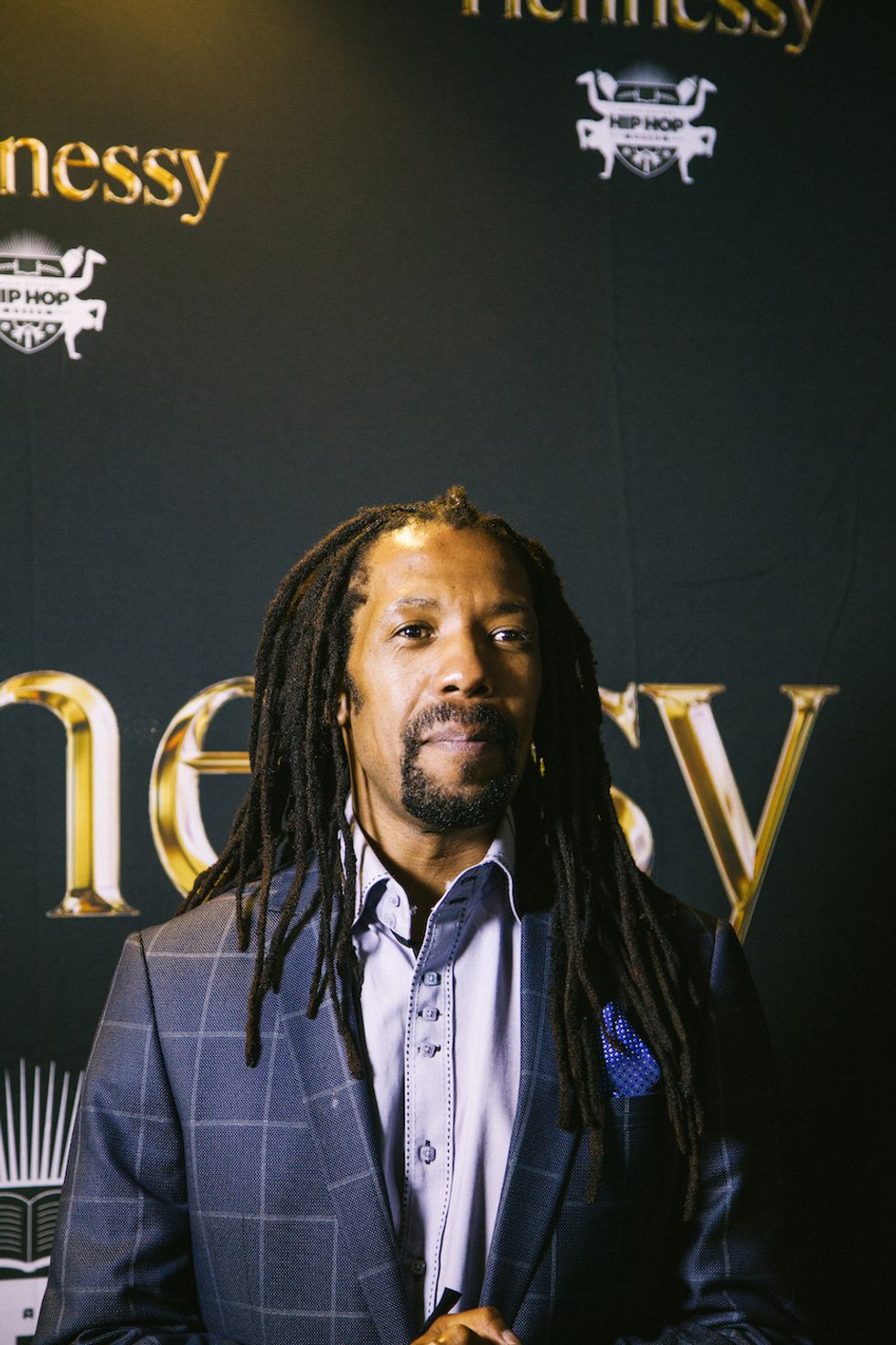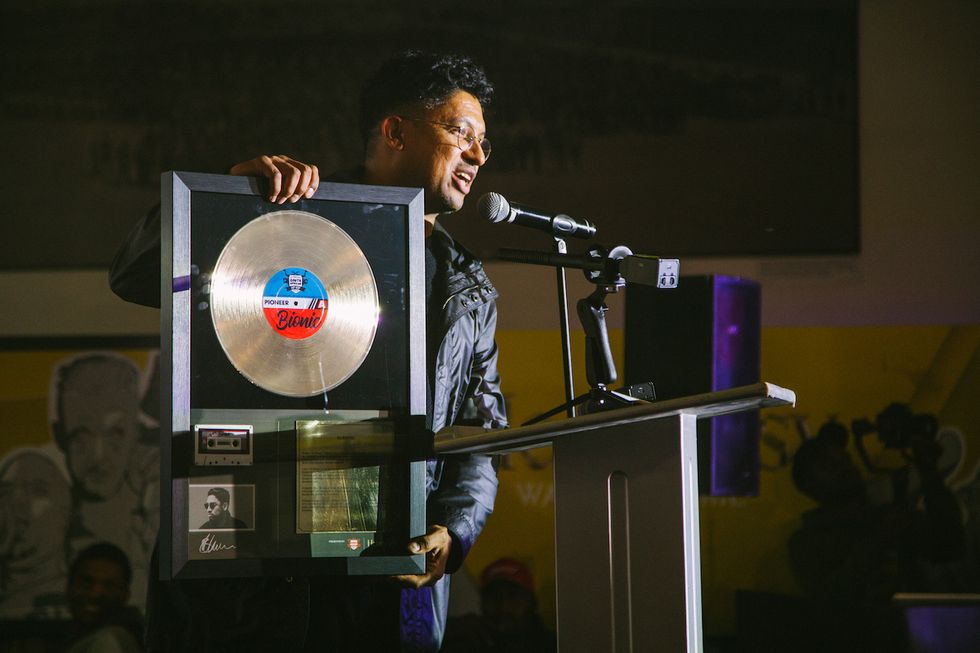 The South African Hip Hop Museum is still under construction and will be opened in 2020.