Ghanaian Costumier, Kulaperry Introduces His Own Currency.
Entrepreneurs come into the business scene every day, and many of them have ideas which are beautifully crafted and which have a face value probability of being market-breakers. However, many of these business ideas may take a very long time to bear any fruits, and many of these entrepreneurs end up giving up prematurely, or making the wrong decisions.
The Chief Executive Officer (CEO) of Kulaperry Outlook Ghana, and a designer of haute couture or Costumier, Prince Boamah Kuleape professionally known as Kulaperry has introduced his own currency ahead of 2020 release of "Fear No Man Collection".
Named Fear No Man (FNM), the currency will only to be used in the purchasing of Fear No Man collections and attending exclusive events, and per our technical know-how, the currency is believed to provide seamless and effortless online payments  – with maximum speed and limitless scale.
This anouncement was made on the official Facebook handle of Official KulaperryoutlookGh. Fear No Man currency is also expected to enables the customer to add value to their product, as it is believed that, creativity leads to capital, credit, surplus, and even crowdfunding.
See below the various denominations of the currency below;
Kulaperry started the "Kulaperry Outlook" brand because he was sad and worried that the African continent didn't really have any popular clothing brand available for its people. He says, "It always hurts seeing my people wear second hand clothes". He says that prior to him starting this brand many wrote him off since clothing brands in Ghana in the past usually came up with a few T-Shirts, which lasts a few months and vanish into the thin air. Kulaperry boldly says, "Fear No Man is here to stay", he continues, "Fear No Man is for me, you and the whole of Ghana and Africa. Fear No Man is bigger than Kulaperry". The confidence alone of this young entrepreneur is one to admire.
The Kulaperry Brand has already made itself a brand name to reckon with in the Urban African fashion industry. Despite being a young company, with about five years under its belt, the milestones, which the brand has achieved, can only be envied. The company's apparel includes T-Shirts, Shirts, Caps and Jackets amongst others. The brands presence in 29 different countries is unprecedented, and this is testament to the hard work that has gone into planning, setting up and marketing this amazing brand.
Access Bank Wins Big At 2019 SERAS Awards. – (PHOTOS)
TruCSR, the company behind Nigeria's foremost awards for Corporate Social Responsibility and Sustainability, the SERAS Awards, announced during the 13th edition of the popular Awards that it would be partnering the international business magazine, Forbes, to release Nigeria's first CSR and sustainability ranking. The publication will be titled "Top 50 Organisations Making a Difference in Nigeria".
The affiliation with Forbes would attract international attention to companies in Nigeria that are investing in highly impactful CSR and sustainability programmes. The 13th edition of the SERAS Awards was themed "Driving Sustainability Through Inclusive Growth: Strategic Partnership as Key to Unlocking Opportunities", a reflection of the crucial role CSR has to play in achieving inclusive economic growth.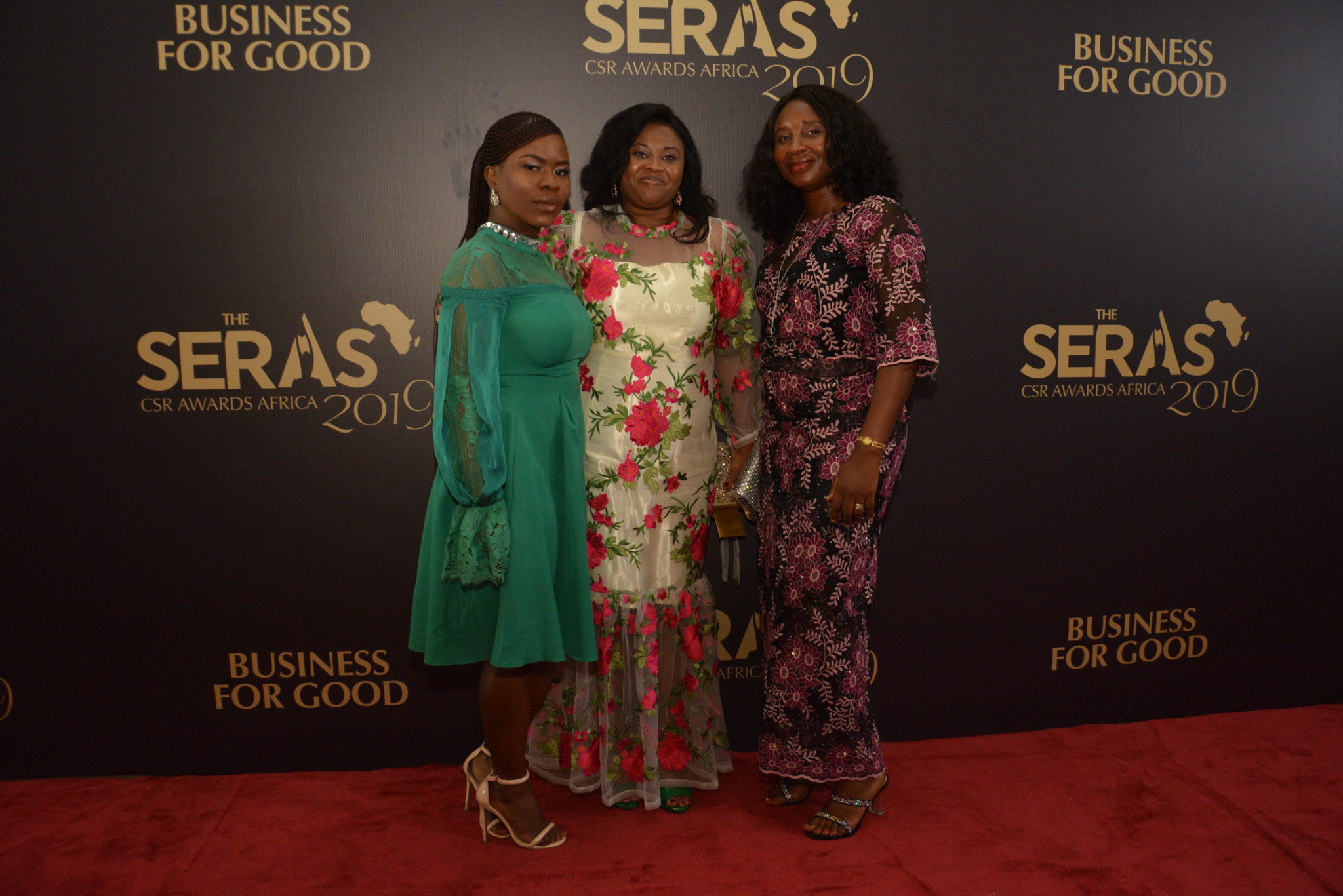 Over the last 13 years, the SERAS has attracted over 900 entries from almost 300 of Nigeria's leading corporations and multinationals. About 250 awards have been handed out following a rigorous process that involved detailed analyses of over 5,000 sustainability projects in Nigeria and other African countries. The winning projects have been documented as best-in-class CSR projects in Africa, models for companies seeking to make social and economic impact in Africa to follow. According to Ken Egbas, Founder of the SERAS Awards, the 2019 edition has had the highest number of first-time participants, 29. Over 15,000 CEOs and top public officials have attended the awards ceremony.
The biggest winner at SERAS 2019 was Access Bank which clinched four awards (Best company in sustainability reporting, Best company in partnership for development, Best corporate communications team award and Best company in climate action), closely followed by Dangote Rice which won two awards (Best company in eradication of hunger and food security and Social enterprise award). Olumide Orojimi (NSE) emerged as the winner of the CSR/Sustainability practitioner of the year, while Omobolanle Victor Laniyan (Access bank) and Victoria Ndee Uwadoka (Nestle), were announced as the first runner-up and second runner-up respectively.
Categories/Winners
Best Company in poverty eradication: Nigeria LNG Limited
Best company in eradication of hunger and food security: Dangote Rice
Best company in promotion of good health and well-being: Zenith Bank
Best company in education: Nigerian bottling company
Best company in provision of water and sanitation: Nestle
Best company in provision of clean and affordable energy: International Breweries plc
Best company in infrastructure development: Chevron
Best company in partnership for development: Access bank
Best company in environmental excellence: Union bank
Best workplace practices: HIS
Best company in stakeholder engagement: Coca-Cola
Best company in supply–chain engagement: Dangote Cement
Social enterprise award: Dangote rice
Best company in promotion of gender equality and women empowerment: Unilever
Best company in climate action: Access bank
Non-for-profit of the year: ACT
Best corporate communications team award: Access bank
Best company in sustainability reporting: Access bank
Best company in CSR reporting: Media (Television, Print, Radio, Online): Channels TV
The Seras' innovation prize: Union Bank
CSR/Sustainability practitioner of the year: winner; Olumide Orojimi (NSE), First runner-up; Omobolanle Victor Laniyan (Access bank), Second runner-up; Victoria Ndee Uwadoka (Nestle),
Best new entry: Flour Mills
Best use of storytelling to drive sustainability: Airtel