First Lady Donates Hospital Equipments To Health Facilities, Commissions Nature's Cure Centre.
The First Lady of the Republic, H.E. Mrs. Rebecca Naa Okaikor Akufo-Addo in collaboration has donated assorted hospital equipment for various health facilities across the country, including the Cardiothoracic Centre of the Korle-Bu Teaching Hospital
The donations follows requests made by these institutions to the Rebecca Foundation, for emergency assistance to augment their inadequate and obsolete medical equipment.
The institutions were presented with medical equipments, including several hospital beds, wheel chairs, ultrasound machines, microscopes, defibrillators, incubators, microwave ovens refrigerators and a lung machine for the Cardiothoracic Centre of the Korle Bu Teaching Hospital.
Making the donations, the First Lady of the Republic of Ghana and Executive Director of The Rebecca Foundation, H.E. Mrs. Rebecca Akufo-Addo expressed optimism that the equipment will enhance health delivery in the beneficiary institutions, stating that the donations were made in line with outcomes of vetting of requests for assistance, put in by the various institutions to The Rebecca Foundation.
The First lady urged corporate Institutions and non-governmental institutions to turn their attention to augmenting government's effort to re-equip health facilities across the country by making conscious effort to seek the needs of health facilities especially in rural communities and extend their benevolence to them.
She stated that, while some well-to-do in big cities could access all manner of health deliveries at any time, it was always heart-wrenching to witness or hear of the passing of another, because of lack of basic hospital equipment; a situation which motivated her to procure and distribute the equipment.
Among the beneficiary institutions are government health facilities, mission health centers, municipal assemblies and constituencies. They include Wenchi Municipal Assembly, Savelugu Municipal Assembly, Shai Osudoku. Others are Obuasi West Constituency, Dormaa West Constituency, Okaikoi Central Constituency, Upper West Akim Constituency, Fanteakwa South Constituency and Atiwa West Constituency. The rest are Adentan Municipal Health Directorate, Techiman Holy Government Hospital and the Cardiothoracic Centre, Korle Bu Hospital.
On behalf of beneficiary organisations, Member of Parliament for Fanteakwa South Constituency, Hon. Kofi Okyere-Agyekum thanked Mrs. Akufo-Addo and The Rebecca Foundation for their timely kind gesture adding that, they were particularly elated that the First Lady and her Organisation had turned their focus to "smaller" health institutions in relatively remote areas to offer assistance.
The Member of Parliament, Hon. Kofi Okyere-Agyekum charged beneficiary institutions to use the donated equipment with care to ensure their longevity and optimum use for their intended beneficiaries.
Earlier, First Lady of the Republic of Ghana, H.E. called for greater integration of homeopathic and conventional medicine to enhance efficiency in medical treatments while making it more affordable to the ordinary person.
Mrs. Akufo-Addo made the remarks when she commissioned the new Nature's Cure centre, a division of Impact Diagnostic Centre, in Accra yesterday .
Addressing distinguished invited guests at the short ceremony, Mrs Akufo-Addo said while alternative medicinal treatments like homeopathy which was popular in the twentieth century died down, the numerous benefits directly linked with the practice has created a wave of interest, with more and more people resorting to alternative medicine or as complementary to orthodox medicine.
She observed that even though alternative medicines consistently receives some criticisms for being backwards and sometimes unreliable, its proven efficacy at treating many medical conditions has compelled its garnering of more followers.
The First Lady expressed optimism that with the establishment of the Traditional and Alternative Medicine Directorate at the Ministry of Health, which provides guidance and direction for the practice in Ghana, more Ghanaians will feel comfortable and ready to resort to homeopathy and other alternative medications to conventional medicines, and where necessary consider an integrative approach to medical treatment.
"Already", she said Health facilities like LEKMA, Police Hospital, Komfo Anokye and La Polyclinic are already running pilot projects, incorporating alternative medicine with conventional medicine.
Mrs Akufo-Addo congratulated the management of Nature's Cure Centre for their determination to enhance confidence in homeopathy as an alternative medicine, through responsible and professional practice, stating that it is in line with government's objective to provide safe comprehensive health services to Ghanaians.
Group CEO of Impact Medical and Diagnostic Centre , Dashen opticians and Nature's Cure, Mrs Aku Sika Bediako said the facility is resourced with homeopathic specialists who have been in the practice for decades and so are conversant with the professional administering of homeopathy as an alternative medication to conventional medicine.
A Specialist in Hahnermann Homeopathy, Dr. Heinz Hubber advocated more practice of alternative medication, stating that in the absence of mechanical emergencies such as broken bones or displaced spine discs; homeopathy was a better alternative medication as its side effects are minimal and cost of administering it, less expensive.
How To Love Your Body At Every Size.
After years of battling with negative body image, writer, comedian and self-proclaimed fat activist Sofie Hagen, 30, is no longer ashamed of taking up space. Here's how, in Sofie's words, to love your body at every size and alter your perception of what it means to be fat…
How to love your body?
You can just change your mind.
If you continue to believe that fat is inherently a bad thing, you will spend the rest of your life fearing it. Each meal can become a threat. A life full of limitations, restrictions and negativity. All in order to become or stay thin. Most people live like this – because we have been taught that thin means happy. Look at those beautiful and thin women in the diet ads, laughing at salads. Who would not want to be so happy that they find themselves erupting into laughter over lettuce?
So here is the trick. You can actually be just as happy as legume lady without having to limit your intake to stuff that is green and tasteless. You do not have to be thin to be happy.
You do not have to be thin to be happy.
You do not have to be thin to feel good about yourself.
You do not have to be thin to be loved and wanted.
You do not have to be thin to think you are sexy and beautiful.
You do not have to be thin to do yoga or to go swimming,
to wear a bathing suit or a crop top, you do not have to be thin to follow your dreams.
You do not have to be thin.
Challenging 'the truth'
The gist of it: The very first step is learning, accepting and believing that being fat is not a bad thing. It seems like such a simple thing to state but it is absolutely crucial. Society has successfully placed a voice within all of us that constantly tells us that fat is worth fearing. I can go into a random cafe and say to a group of people, "I feel fat," and they will say, "Don't say that, you're not fat," regardless of the fact that I am actually fat and that the word fat is technically just a descriptive word and not something I can feel. I cannot feel brunette. It is widely accepted that 'fat' equals 'bad'.
And it is wrong. You need to believe that it is wrong. If we take it one step at a time.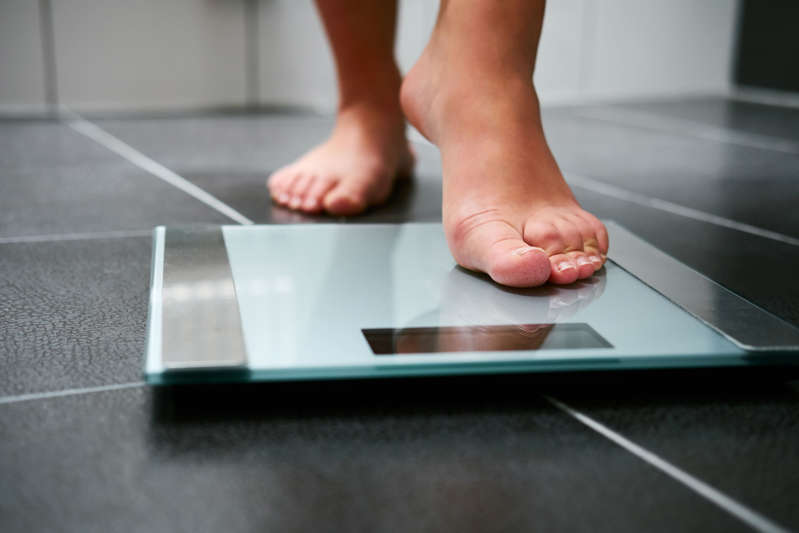 The notion that fat is not beautiful: There are two sides to beauty. There is beauty in the socially acceptable sense. The beauty ideal. What has been deemed beautiful. It is this idea of beauty that is terribly damaging because it leads to people who do not fit into this category being discriminated against and oppressed. This definition of 'beauty' is very carefully constructed and forced upon us from a very early age. In this understanding, fat is not beautiful because fat is not acceptable. This idea of beauty is objective.
The other side is the individual's perception of beauty. The subjective interpretation. Naturally, a lot of us are prone to preferring society's idea of beauty because we are so easily manipulated. But to a certain point. From then on, what happens inside of our brains is the very definition of subjective. There are loads of people who find fat people beautiful. I believed that beauty was one particular thing for most of my life. Until I rewired my brain. And what I saw in the mirror seemed to change, even though it remained the same. I suddenly found and saw the beauty in the body that I had hated. When you think of it, it is ridiculous to assume that we all find the same thing hot. It's important to attempt to dismantle the beauty ideals that we are all forced to survive under, but it's also important to dismantle those beliefs within yourself.
The notion that fat means lazy, greedy, unintelligent, evil, non-sexual, etc.: You can continue this list yourself – all the personality traits that you subconsciously combine with fatness. The fact that none of these are true should be so obvious that I feel bad even spending precious time saying it. You know it is not true. I know it is not true. Even the most fat-loathing person in the world would do a double-take if you asked him to bet all his life savings on this being true. Despite this, we often swing these words around alongside 'fat', like it is a fact.
"Oh, he is so fat and lazy," and it just sounds true. If I said, "You thin lazy mess," it would seem weird. We should have reached a point by now where we know that how a person looks does not mean they are a certain type of person with specific traits.
Perhaps it is easier to look at it like this: being fat describes that your body is rounder and softer than people who are less round and less soft. That is it. Fat describes a body shape or the amount of fat you have on your body. It is a neutral thing. If you must add any emotional connotations or moral connotations to it, add positive ones. Most importantly: get rid of all the negative ones.
Owning the word 'fat' was the most important step of my pilgrimage towards self-love. 'Fat' was a weapon that had been used against me my entire life. Taking the word, using it about myself, stripping it of its negative connotations was like grabbing the gun out of someone's hands and pointing it right back at them.
And essentially, it was fairly easy.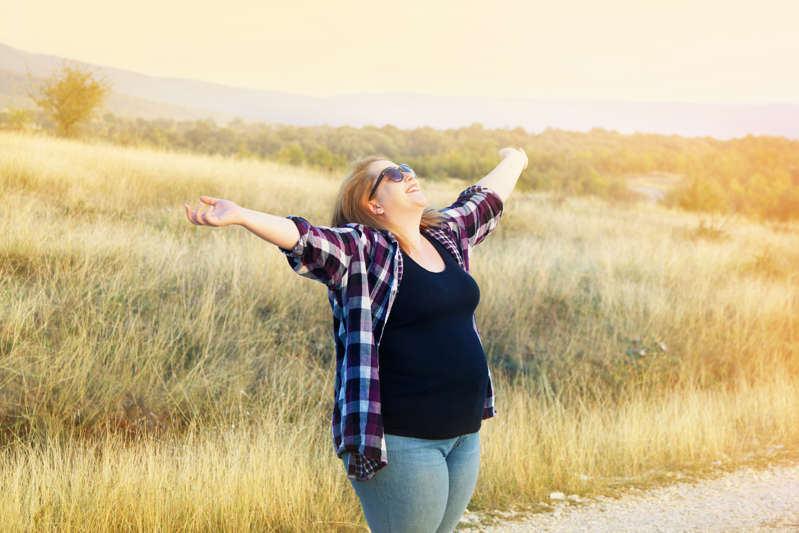 'Fat' is not a negative word. I repeat: 'fat' is not a negative word. 'Fat' has been made to mean something negative through society's fatphobia. 'Fat' has been made to mean greedy, lazy, selfish, unintelligent, annoying, evil, unattractive, in the way and excessive. But actually going back to basics, to the actual origin and meaning of the word: it is not a negative thing. It is a descriptive word describing the size of your body.
The upset or hurt that you have been taught to connect with the word 'fat' has nothing to do with the actual word or – and this is very important – with any facts. Being fat is not intrinsically a negative thing, in the same way as being a redhead or tall or wearing a purple T-shirt says nothing about what your core values are or how objectively good-looking you are.
I understand that the word 'fat' can hurt. For many of us, it has been thrown at us from moving vehicles, from family members who were meant to love us, from people on the internet whose sole intention is to hurt us. If, every time I left the house, someone tossed a cinnamon bun in my face with fury, I might actively start to dislike cinnamon buns after a while as well. But if I somehow managed to figure out a way of catching the cinnamon buns so I could eat them later, all the tossing of them would stop hurting. Quite the contrary: it would mean that I would get to eat a lot of cinnamon buns.
So, if you can start accepting and using the word 'fat' as a neutral – and eventually a positive – thing, it will stop hurting. As with most things, it will take quite a lot of time. The more you use it, the more you say it, the better the cinnamon will melt on your tongue.