Caroline Esinam Adzogble Rolls Out New Courses At Potters International College
Potters International College (PIC) was founded in Ghana by the astute Educationist and female entrepreneur, Caroline Esinam Adzogble on the premise that universities should transcend the bounds of the traditional, theory-based and on-campus approach to education to a rather mobile way of educating students by providing them with a curriculum that can help prepare them to pursue their professional interests in today's globalized, cutting-edge industries by the use of technology.
Caroline laid a groundwork for the college to a vision of a new kind of institution for higher education- one that focused on positive social change and allowed professionals to continue working while earning a degree or certificate in a rather mobile way.
The College is premised on 2 major pillars: Quality and Affordability. With courses as low as 650ghc, a state of the art learning infrastructure located on the 9th Floor of the Movenpick Ambassador Hotel and some of the best course facilitators across the globe, the institution provides the perfect catalyst for creating a new workforce.
The College has Ghana Education Service Accreditation with international partners across 43 Countries in 4 Continents. In a press statement released from the press Office at Potters International College, 3 new Courses have been added to the already robust hands on curriculum to augment their goal of preparing students for an ever changing working environment.
Media Communications & Web Development are 2 of the courses that have just been introduced. Enrolment in the 30-days courses guarantee a 50% scholarship to pursue a degree in Europe or a 10-week study abroad program. This is in partnership with the American University of Malta, one of Caroline's most trusted partners.
"Our focus is on helping students unlock their potential. We provide a thriving academic community where you can learn from experts and gain the qualifications you need, and give you an all-round experience that you'll remember forever".
Studying at Potters offers an experience that goes way beyond the classroom. From day one we'll help you build the real-world knowledge and transferable skills that employers look for in recruits. And by the time you graduate you'll feel confident and fully prepared to start your career anywhere in the world.
Our students benefit from research-led learning and teaching which is stimulating, flexible and intellectually challenging." Caroline remarked.
Courses available for their October 2018 Session includes;
• Marketing
• Human Resource
• Finance
• Business Management
• Software Development
• Baking
• Beads and Accessories Making
• Makeup Artistry and Fashion Styling
Interested parties can visit the College's website www.pottersintcollege.org to apply directly or to inquire further.
Access Bank Wins Big At 2019 SERAS Awards. – (PHOTOS)
TruCSR, the company behind Nigeria's foremost awards for Corporate Social Responsibility and Sustainability, the SERAS Awards, announced during the 13th edition of the popular Awards that it would be partnering the international business magazine, Forbes, to release Nigeria's first CSR and sustainability ranking. The publication will be titled "Top 50 Organisations Making a Difference in Nigeria".
The affiliation with Forbes would attract international attention to companies in Nigeria that are investing in highly impactful CSR and sustainability programmes. The 13th edition of the SERAS Awards was themed "Driving Sustainability Through Inclusive Growth: Strategic Partnership as Key to Unlocking Opportunities", a reflection of the crucial role CSR has to play in achieving inclusive economic growth.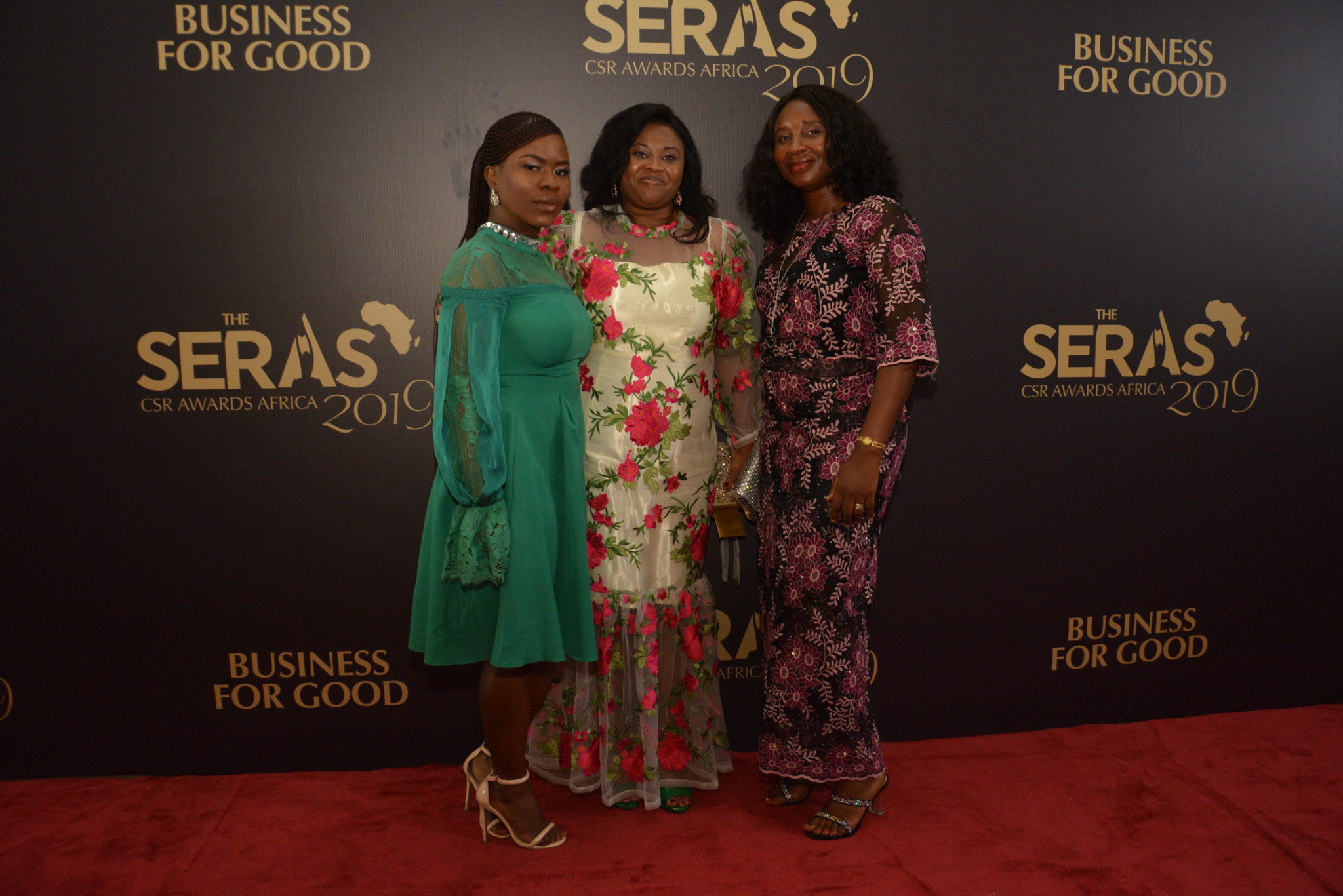 Over the last 13 years, the SERAS has attracted over 900 entries from almost 300 of Nigeria's leading corporations and multinationals. About 250 awards have been handed out following a rigorous process that involved detailed analyses of over 5,000 sustainability projects in Nigeria and other African countries. The winning projects have been documented as best-in-class CSR projects in Africa, models for companies seeking to make social and economic impact in Africa to follow. According to Ken Egbas, Founder of the SERAS Awards, the 2019 edition has had the highest number of first-time participants, 29. Over 15,000 CEOs and top public officials have attended the awards ceremony.
The biggest winner at SERAS 2019 was Access Bank which clinched four awards (Best company in sustainability reporting, Best company in partnership for development, Best corporate communications team award and Best company in climate action), closely followed by Dangote Rice which won two awards (Best company in eradication of hunger and food security and Social enterprise award). Olumide Orojimi (NSE) emerged as the winner of the CSR/Sustainability practitioner of the year, while Omobolanle Victor Laniyan (Access bank) and Victoria Ndee Uwadoka (Nestle), were announced as the first runner-up and second runner-up respectively.
Categories/Winners
Best Company in poverty eradication: Nigeria LNG Limited
Best company in eradication of hunger and food security: Dangote Rice
Best company in promotion of good health and well-being: Zenith Bank
Best company in education: Nigerian bottling company
Best company in provision of water and sanitation: Nestle
Best company in provision of clean and affordable energy: International Breweries plc
Best company in infrastructure development: Chevron
Best company in partnership for development: Access bank
Best company in environmental excellence: Union bank
Best workplace practices: HIS
Best company in stakeholder engagement: Coca-Cola
Best company in supply–chain engagement: Dangote Cement
Social enterprise award: Dangote rice
Best company in promotion of gender equality and women empowerment: Unilever
Best company in climate action: Access bank
Non-for-profit of the year: ACT
Best corporate communications team award: Access bank
Best company in sustainability reporting: Access bank
Best company in CSR reporting: Media (Television, Print, Radio, Online): Channels TV
The Seras' innovation prize: Union Bank
CSR/Sustainability practitioner of the year: winner; Olumide Orojimi (NSE), First runner-up; Omobolanle Victor Laniyan (Access bank), Second runner-up; Victoria Ndee Uwadoka (Nestle),
Best new entry: Flour Mills
Best use of storytelling to drive sustainability: Airtel