6 Albums You Need To Hear This Week.
Highly anticipated EP by Ghanaian rapper M.anifest, R&S Records and Many Time collaboration compilation, debut EP from South African DJ and producer Doowap and many more to hear this week.
M.anifest – The Gamble
Ghanaian hip-hop/afrobeat singer and rapper, M.anifest releases his highly anticipated EP titled The Gamble. The groovy 7-track body of work which opens with the title track, "The Gamble" is a reflection of the chances we take on love and life. The project features an array of musical heavyweights such as Grammy-nominated artist Burna Boy, Bayku, Kojey Radical, Worlasi, Moelogo, Simi, and B4bonah, who brought on the best of their vocal skills that contributed to the uniqueness and faultless precision the EP embodies. Listen here
Ecko Bazz & Biga Yut – Tuli Banyo
Grimy rap killers from two of Uganda's finest MC's, Ecko Bazz & Biga Yut, with production from Nihiloxica's pq and a remix from a new name, Ekhe, all doing it for Nyege Nyege Tapes' sister label, Hakuna Kulala. The energy and rudeness of the original recalls early UK grime, with pq's Mr. Slash-like rhythm held tight for the rambunctious MCs, before Leeds/London's Ekhe reworks the thing as a grimy stepper with serious hardcore techno intentions. Listen here
DJ Doowap – Mood Swing
One of the most highly recommended live mix DJs in South Africa, DJ Doowap launches her debut EP Mood Swings. Khetsiwe Morgan AKA  Doowap is a British-South African radio host (YFM), TV host (One Mic SABC1), hair artist and DJ dabbling in hip-hop, electronic, kwaito and gqom. Recording in English, French and Zulu to convey the message that love is its own language and does indeed connect us all, Doowap's original productions are full of colour, charisma and coy charm. Listen here
Clipping – The Deep EP
Experimental hip-hop group Clipping's The Deep is a dark sci-fi tale about the underwater-dwelling descendants of African women thrown off slave ships, based on the mythology of Detroit electronic group Drexciya. Musically, Clipping. are on fine form, sonics chopping and changing in discombobulated fashion across rapper David Diggs' torpedo-quick delivery. The vinyl and digital versions include two otherwise-unreleased extra tracks–including "Aquacode Databreaks," which features Shabazz Palaces–and the vinyl edition includes instrumental versions of all three tracks. Listen here.
Various Artists – R&S presents: More Time Records Vol 1
R&S Records team up with London-based label More Time for a four-track compilation representing their signature sound of percussion-driven dance music. Headed up by DJs and producers SNØW and Ahadadream, this More Time's release reflect an international vision marrying the sounds of Ghana, Trinidad, Saudi Arabia, The DRC and South Africa with a rugged UK. The compilation consists of four tracks with rap band from London Bala Bala Boyz, Ghanean artist Bryte and obviously SNØW and Ahadadream. Listen here.
Fireboy DML – Laughter, Tears and Goosebumps
After three elegant singles, the handsome Nigerian releases his first album Laughter, Tears & Goosebumps, a hip-hop and afropop love story. Freshly  released a few months ago, Fireboy DML climb on the bandwagon and quickly found a first-class seat by joining YBNL, Olamide label, ready to conquer the world with his youthful and fluid flow that provides a breath of fresh air. It's now time to discover a little more about this first album, Laughter, Tears & Goosebumps, in which the lover boy turns his emotions and experiences into music, determined to rally the youth of his generation to his cause. Listen here
(Source: panafricanmusic.com)
Cassper Nyovest, AKA, 24 Other Pioneers Inducted Into The South African Hip Hop Museum's Wall of Fame. – (PHOTOS)
On Thursday night, the South African hip-hop community gathered for a night of celebrating the culture and artform's pioneers and icons. The Hennessy Wall of Fame is the first phase of the South African Hip Hop Museum, which is still under construction.
The Wall of Fame consists of 26 names who have been instrumental in the growth of hip-hop in South Africa, from the likes of Prophets of da City, Godessa and Lance Sterh to younger artists like Cassper Nyovest, Da L.E.S and AKA.
Osmic Menoe, the founder of Ritual Media Group, the company behind the museum, the festival Back To The City and the South African Hip Hop Awards, shared that he felt hip-hop was running the risk of its story not being preserved and told by itself.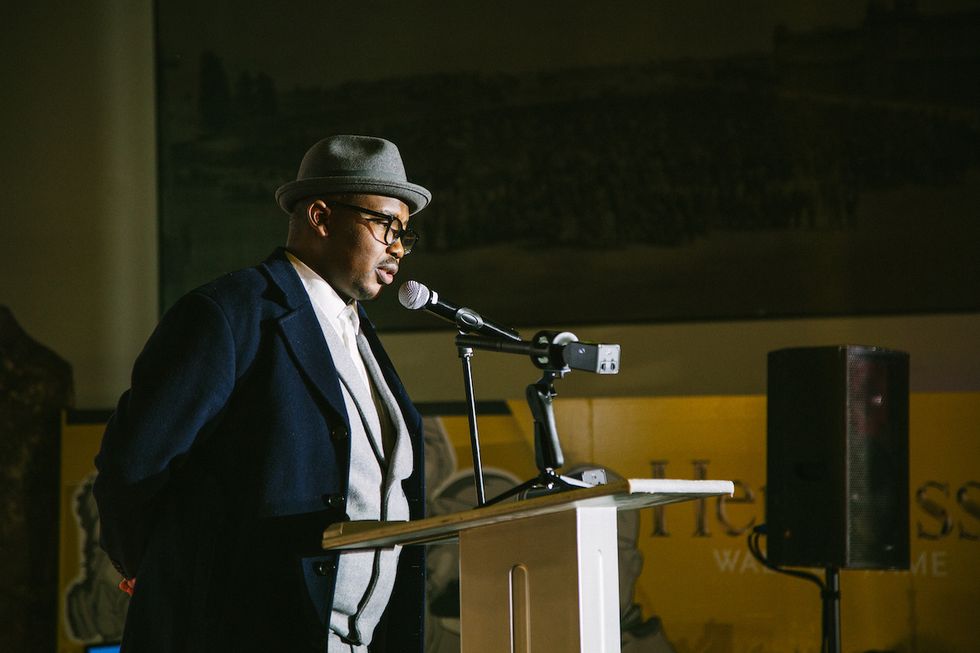 "It just scared me when meeting the younger generation and when you reference a POC, they were confused," he said in his opening speech during the event at Museum Africa in Newtown, Joburg. "When you tell them that we used to go a place in town called Le Club that opens at 12 when the sun's out and then Le Club closes at six in the afternoon, it sounded very weird because Taboo opens at six and closes the next day at six."
He added:
"So, to me, it made the most sense to say, why don't we preserve the same one's having a good one because it's changed a lot in our lives. It's changed my life. I know it's changed Bionic's life. I know it's changed Kenzhero's life. I can tell you for a fact it changed Vouks' life, [he] even has his own watch nowadays. When you look at people such as, like I say, Cassper, who's extending culture from where people like POC took it in the world tour."
Khomotso Ledwaba, brand manager of Hennessy SA, said during the event:
"Our brand has become synonymous with hip hop culture around the world. Ever since first being uttered on a verse, Hennessy has featured in some 2500 songs and has made an indelible mark on the genre. To date, it's the most mentioned spirit not just in hip hop but in the broader music industry. From collaborations with Rakim, Nas, KAWs, Vhils and Shepard Fairey, to campaigns like the ever-popular Hennessy Artistry, we're deeply committed to hip hop culture. Our Wall of Fame is another way to champion the creatives making waves in the industry."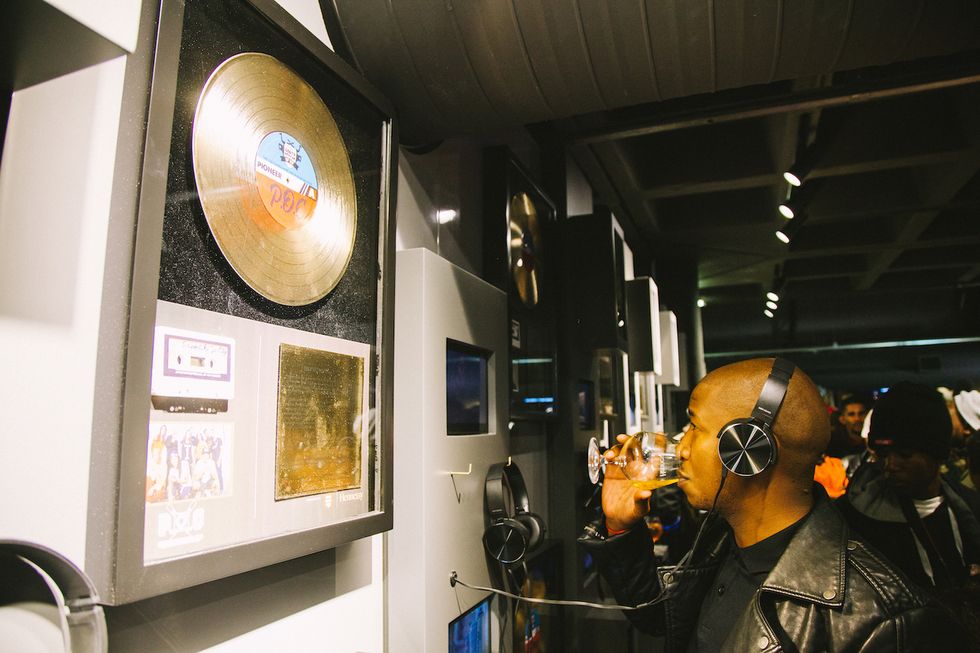 The Wall of Fame consists of multimedia information about each inductee. Photo by Sabelo Mkhabela.
The Wall of Fame will be updated every year, with new names being added. This year's inductees shared heartfelt speeches, with some sharing parts of their backstories in hip-hop. The producer, Thaso told the audience being inducted was "the biggest award of my whole career."
Below are the names of this year's inductees:
1. HHP (Rapper)
2. Pro Kid (Rapper)
3. P.O.C (hip-hop group)
4. Amu (Rapper and producer)
5. Ready D (DJ)
6. Skwatta Kamp (Rap group)
7. Gogga (Graffiti writer)
8. Falco (Graffiti writer)
9. Bionic (DJ and promoter)
10. Battlekat (Producer)
11. Cassper Nyovest (Rapper and promoter)
12. Godessa (Rappers)
13. Tumi (Rapper and record label owner)
14. Watkin Jones (Rapper)
15. Lee Kasumba (Radio hot)
16. Hymphatic Thabs (Rapper)
17. Osmic Menoe (Promoter)
18. Kenzhero (Promoter and DJ)
19. Lance Stehr (Record label owner)
20. AKA (Rapper)
21. Slikour (Rapper)
22.Da Les (Rapper)
23.Proverb (Rapper)
24.Thasso (Producer)
25.Emile YX? (Pioneer)
26.Kwesta (Rapper)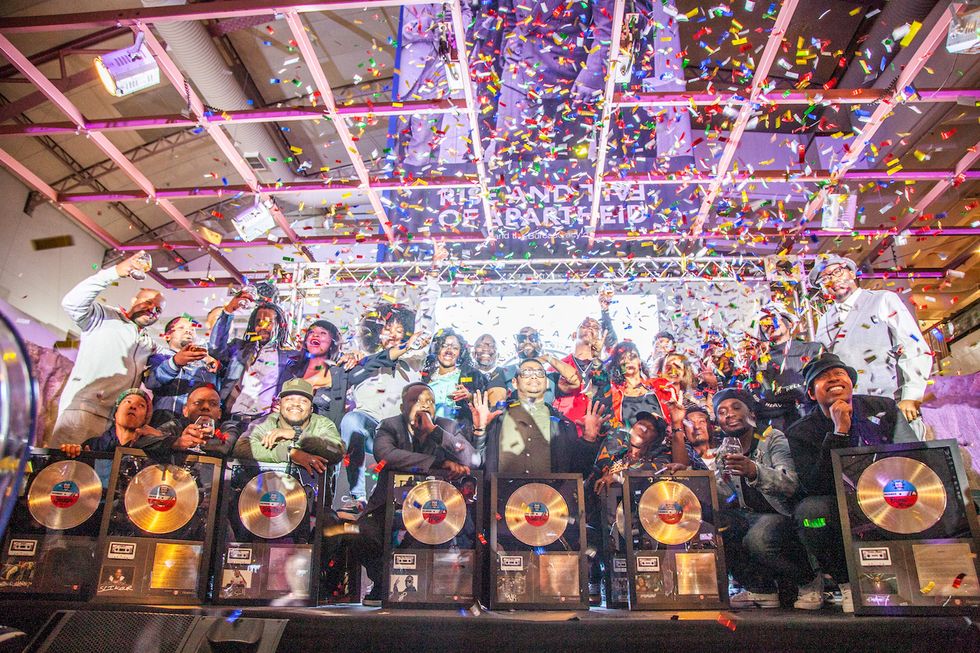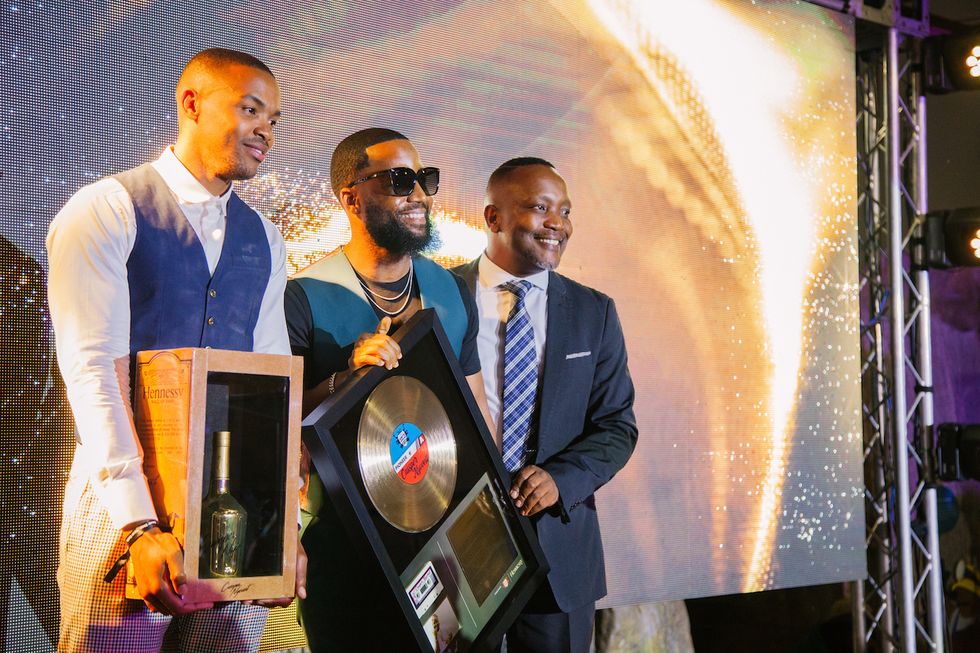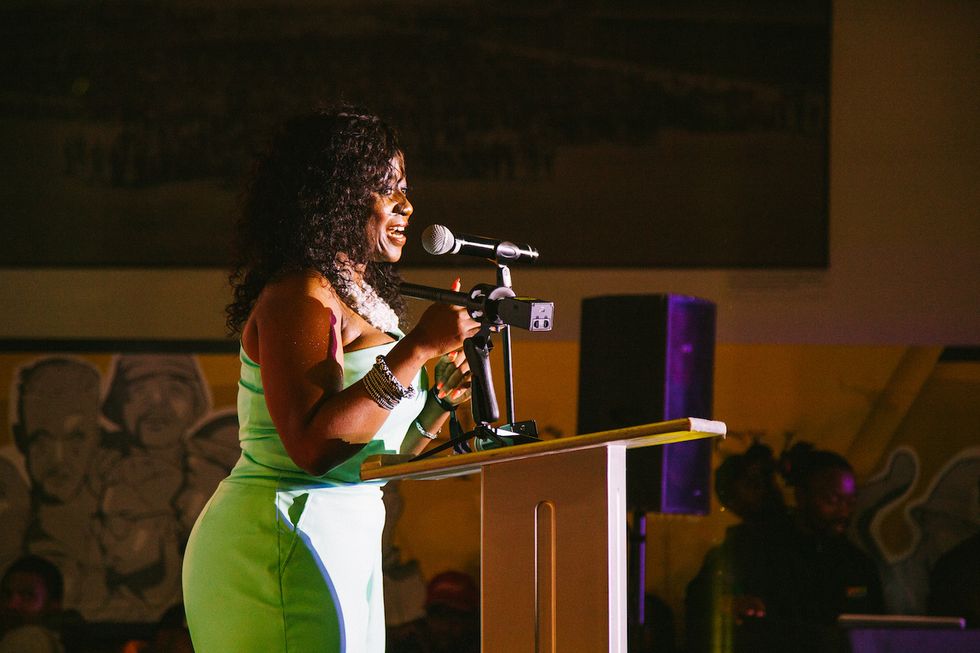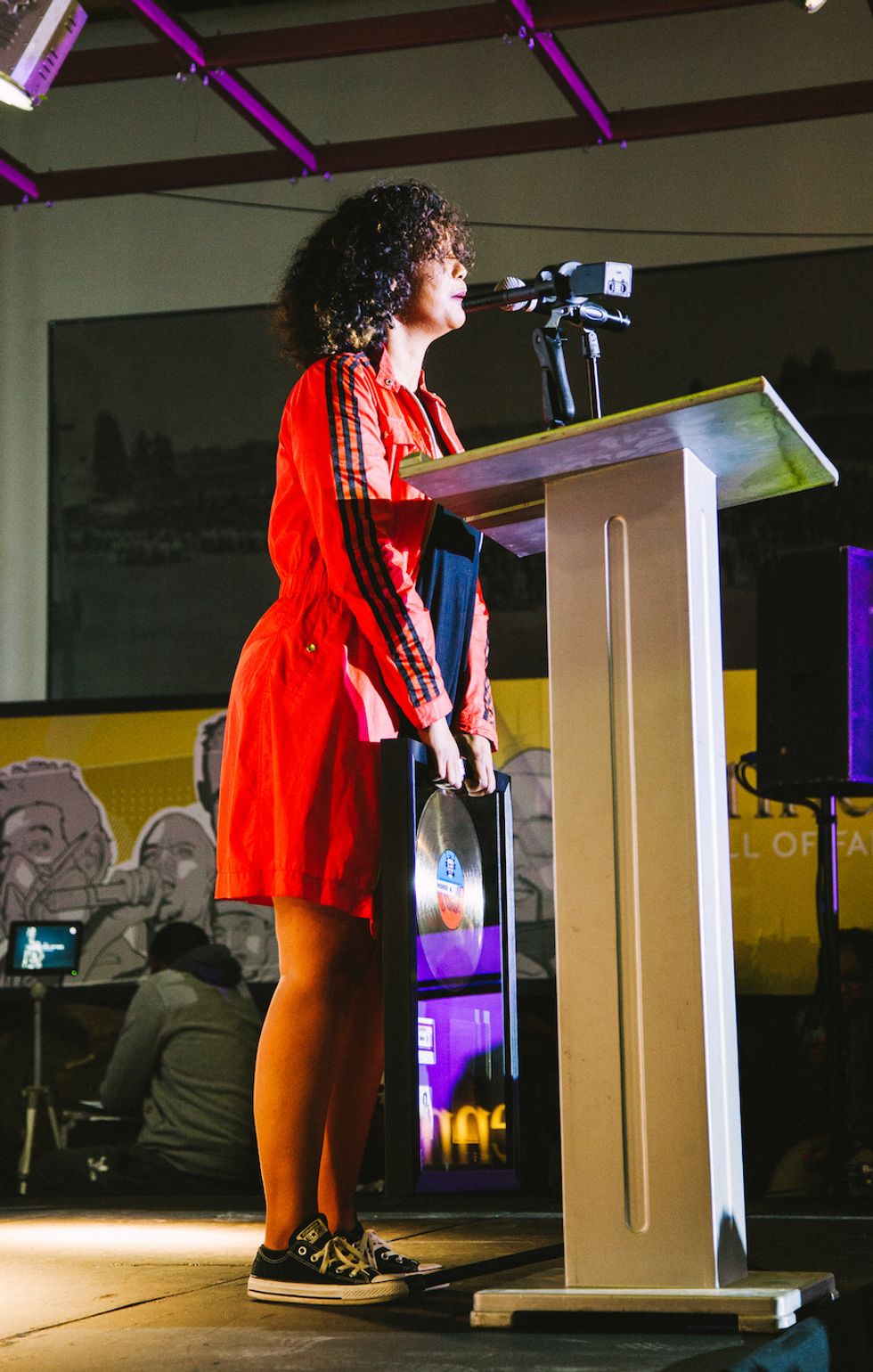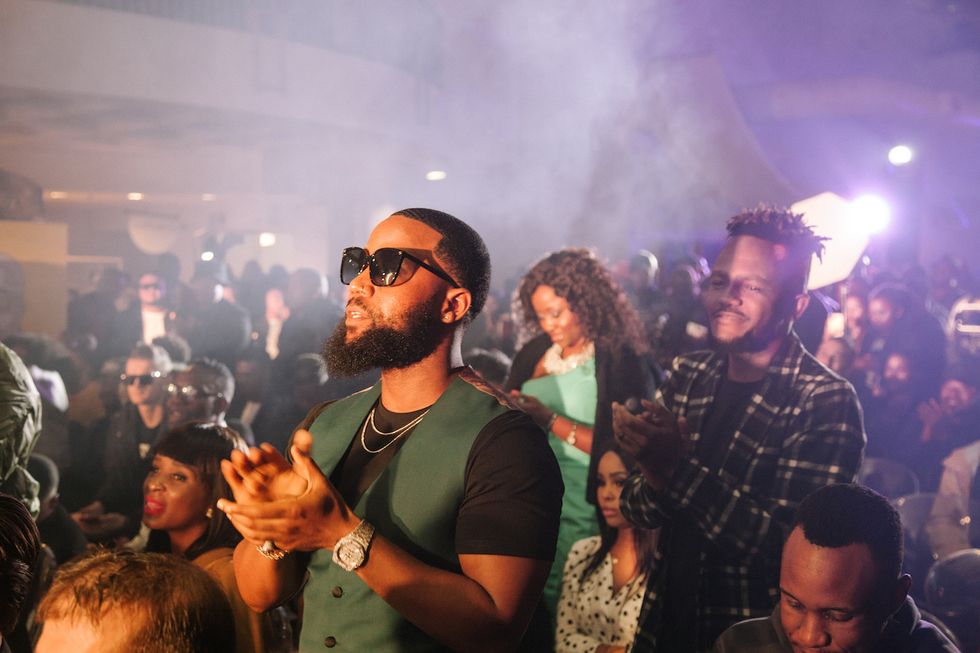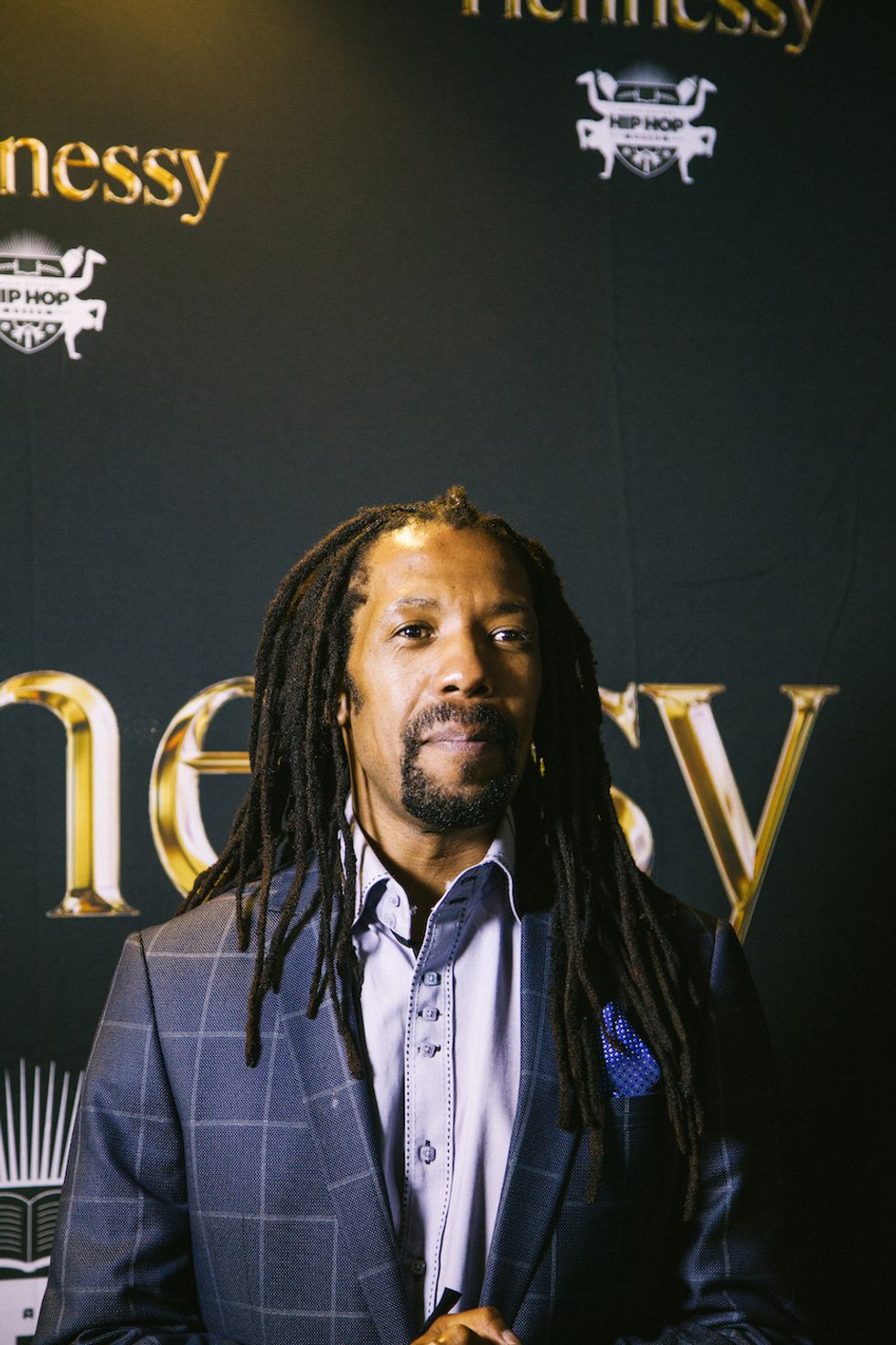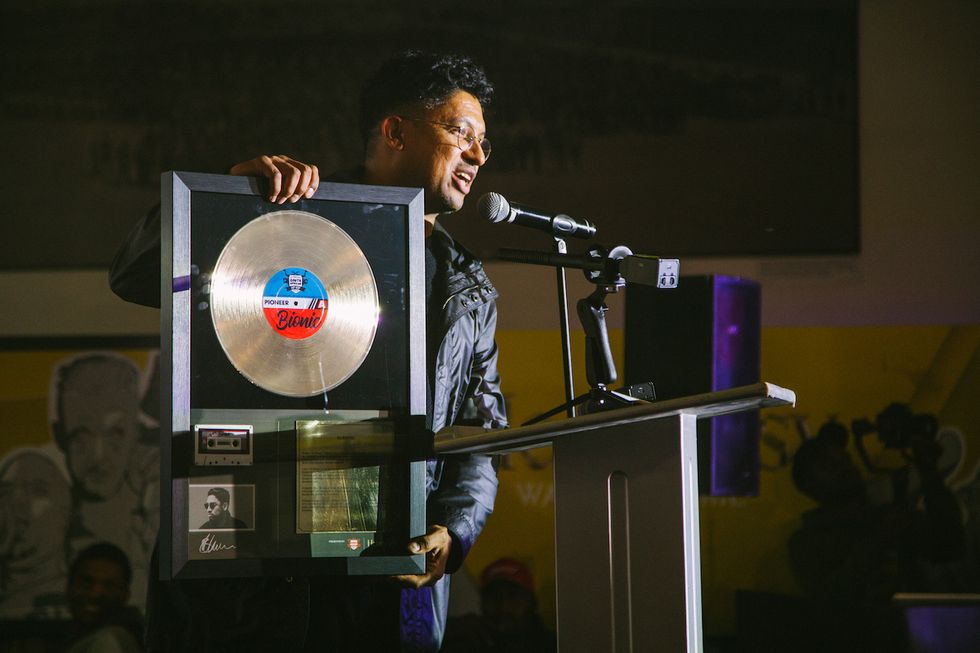 The South African Hip Hop Museum is still under construction and will be opened in 2020.